Last month we were delighted to partner with one of the world's most fashionable interior design brands, Timothy Oulton, by creating an exclusive event for our clients at their gorgeous atelier store in Glasgow's Prince's Square.With a champagne reception by Veuve Clicquot and nibbles courtesy of I.J Mellis, we had a warm welcome from our own Head of Marketing, Gordon McGuire, followed by a trend talk on the history and culture of Timothy Oulton by their Head of Retail, Jude Leach.
To sum up the occasion we asked one of our long-standing clients, the wonderfully talented interior designer, Doreen Smith, to jot down her thoughts on the night.
I was delighted to receive an exclusive invitation from Corum Property, to join them at their very first Partner Event with Timothy Oulton, in their beautiful showroom in Princes Square. The champagne reception was very friendly and welcoming, while providing a great opportunity to chat with the Timothy Oulton team and share their unique story driven by passion for creating traditional hand-crafted innovative furniture, lighting, and accessories to now owning an impressive 29 stores world-wide.
The rich comfortable tactile furnishings and showroom offer endless ideas, style, and inspiration that I could see myself using in projects and love in my own home.
Such as the glamorous Gyro Crystal chandelier inspired by the nineteenth century physicist Leon Foucault's gyroscope. The design incorporates a very large, aged metal spheres fixed around a traditional Georgian chandelier which will create an amazing centre piece.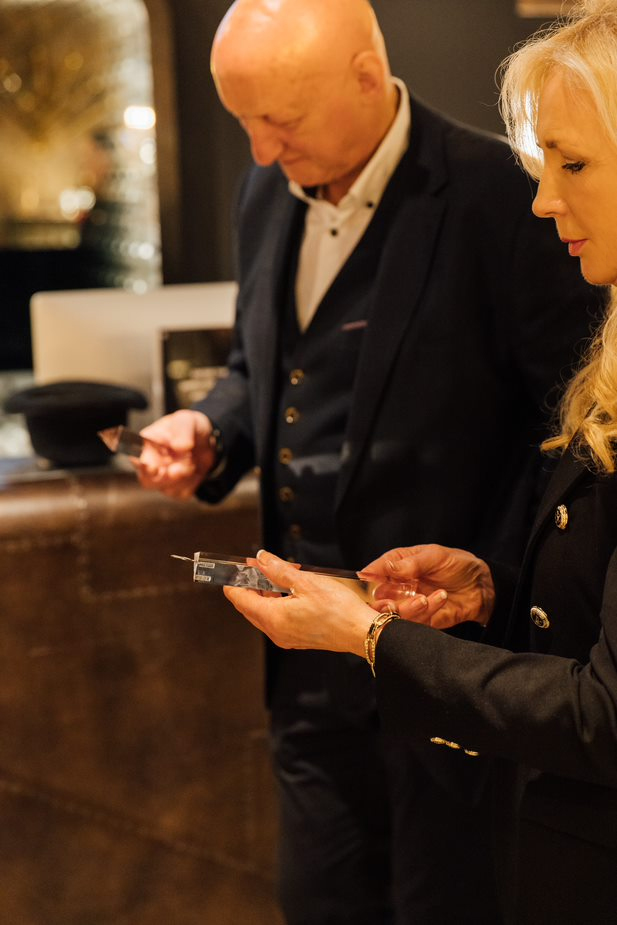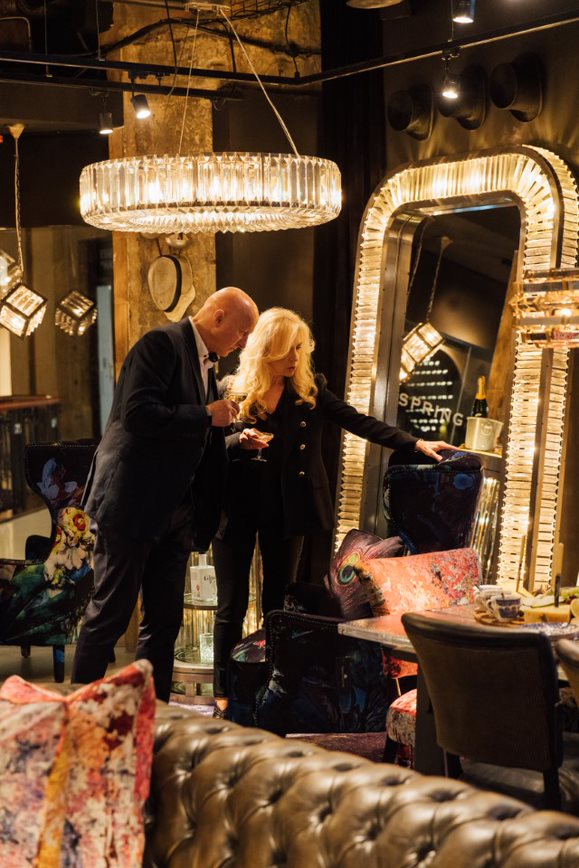 The distinctive Junk Art coffee table also caught my eye, where I believe it would look fantastic in both a contemporary and traditional setting. The large propeller base is handcrafted from decommissioned Chinese fishing junks and topped with a simple square or round pane of tempered glass. Simple but very effective, and a great interior story.
Being a client of Corum Property over several years, I have always respected the quality and friendliness of their service, while finding their approach and vision to be ahead of the market.
I think the Partner Events are great, and offered to new and existing clients of Corum, the perfect introduction to meet niche, high quality companies in a relaxed and informal way.
Stay tuned for more exclusive events taking place over the next few months!