Styling Woodside Place Lane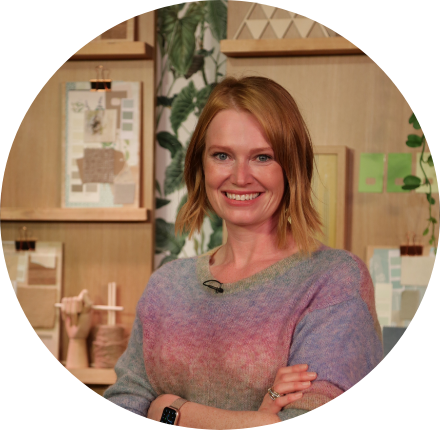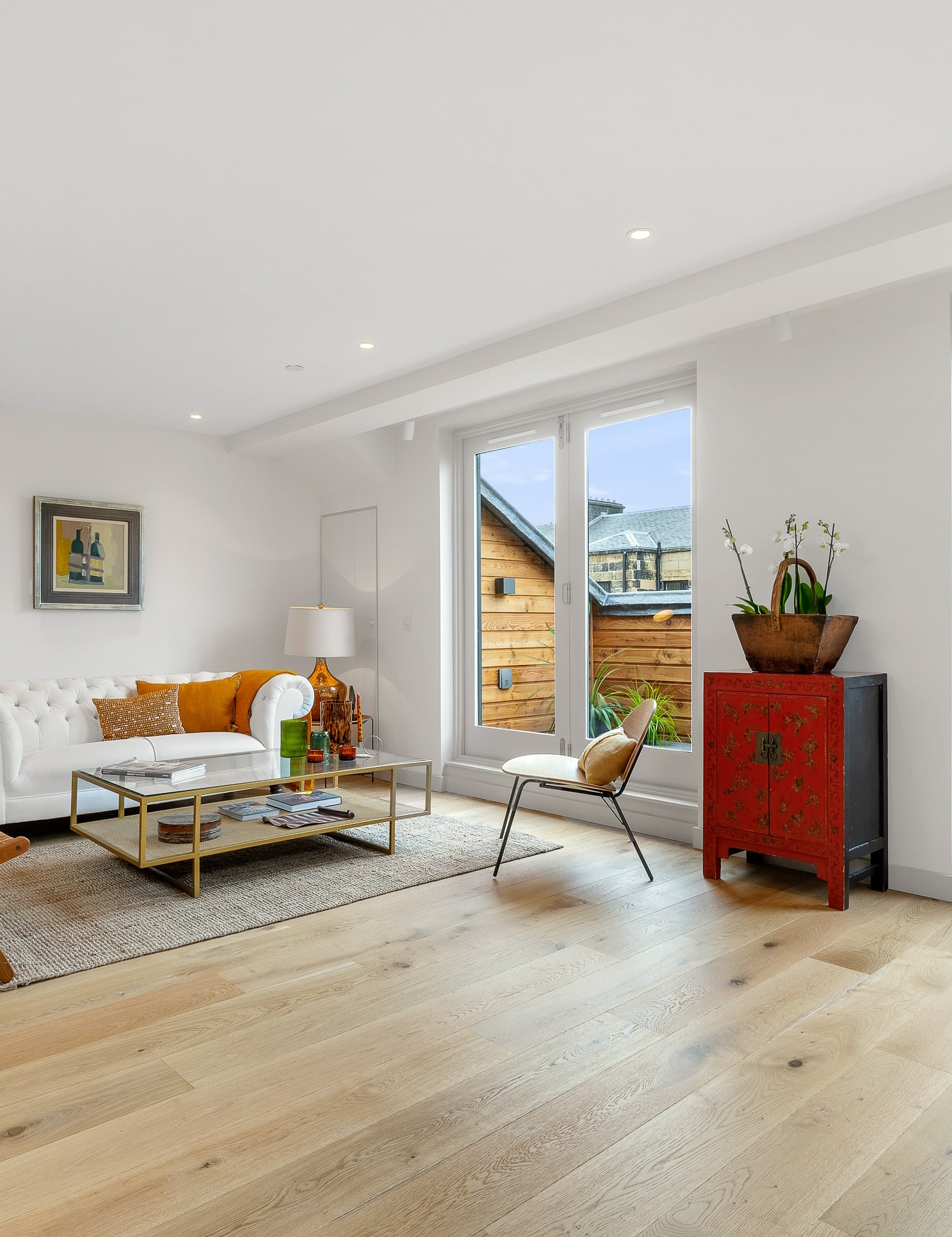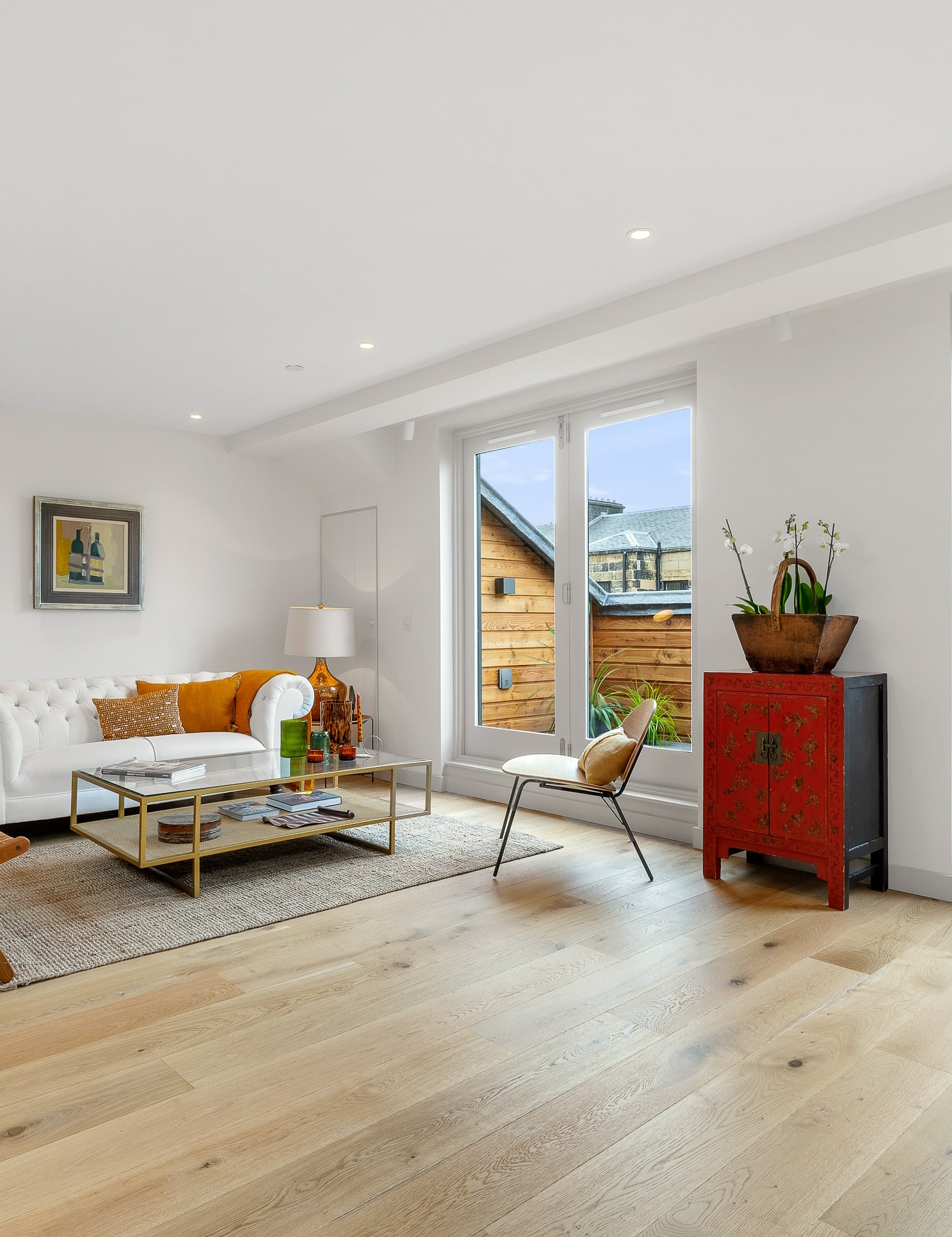 Styling Woodside Place Lane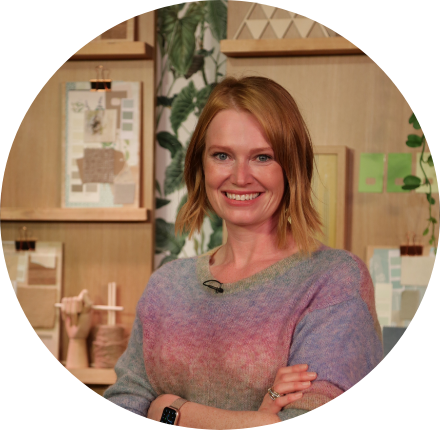 "There is something very special about Mews houses – they are secret havens on quiet lanes but remain close to the action."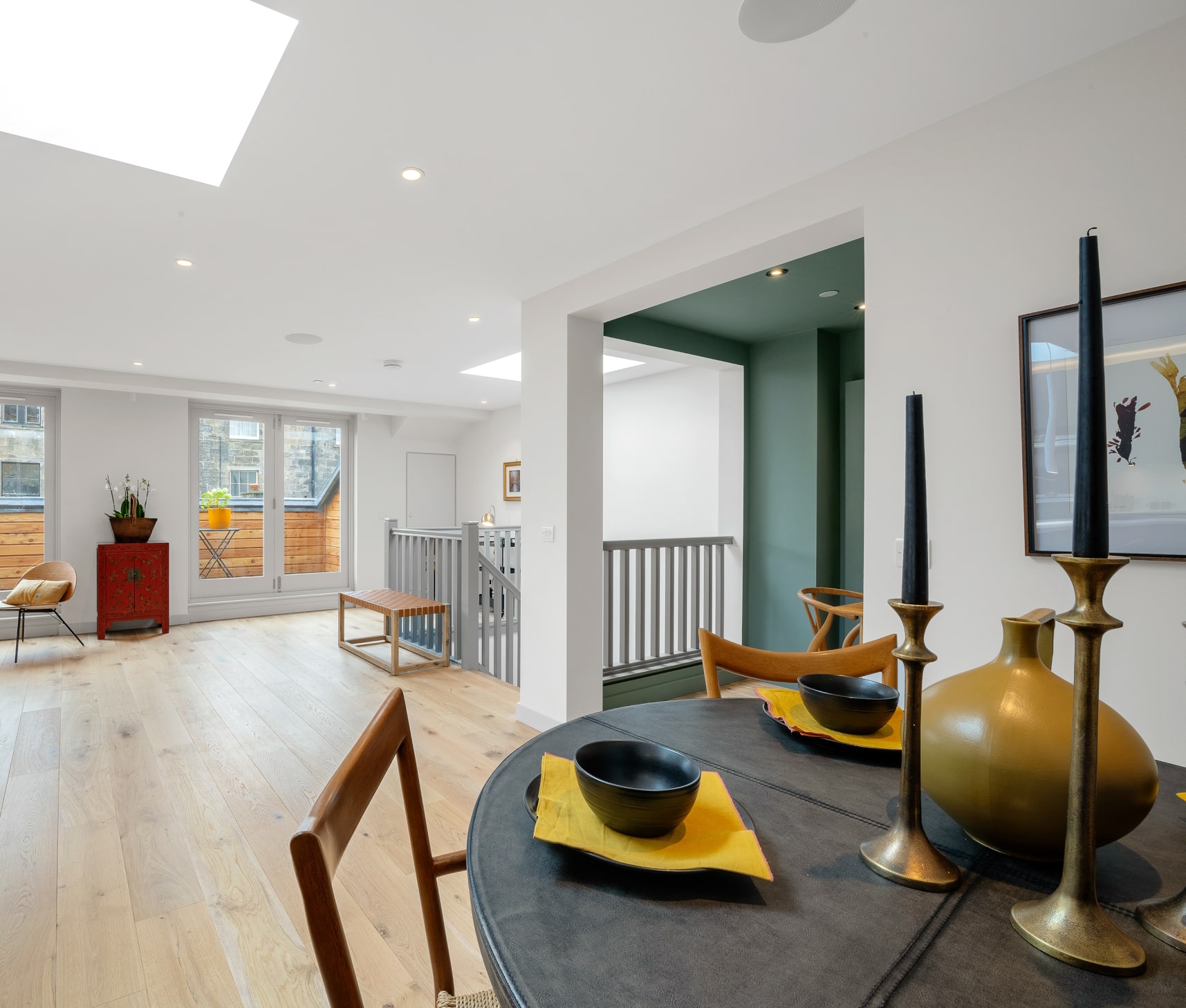 The good thing about working with property developers who produce a very high-quality home is that the house speaks for itself. The stunning floors and gorgeous wall colours were already in place for me to work with. Instead of trying to distract from what is there I want to show it. It's such an interesting property – a modern mews where one was missing – that it's possible to mix some modern pieces with a vintage feel.
"When you love a property it is easy to furnish it."
I love a Scandi look and the living area complete with fabulous timber details, the space lent itself to that aesthetic. When you love a property it is easy to furnish it.
The ground floor provides an amazing flexible living space which I tried to show in different guises – it could be a brilliant living space or office for people who want to work from home. It could be a studio or a bedroom/living space while maintaining a distance from the bedroom level above. The vibrant yellows in the room were to add some fun to the room.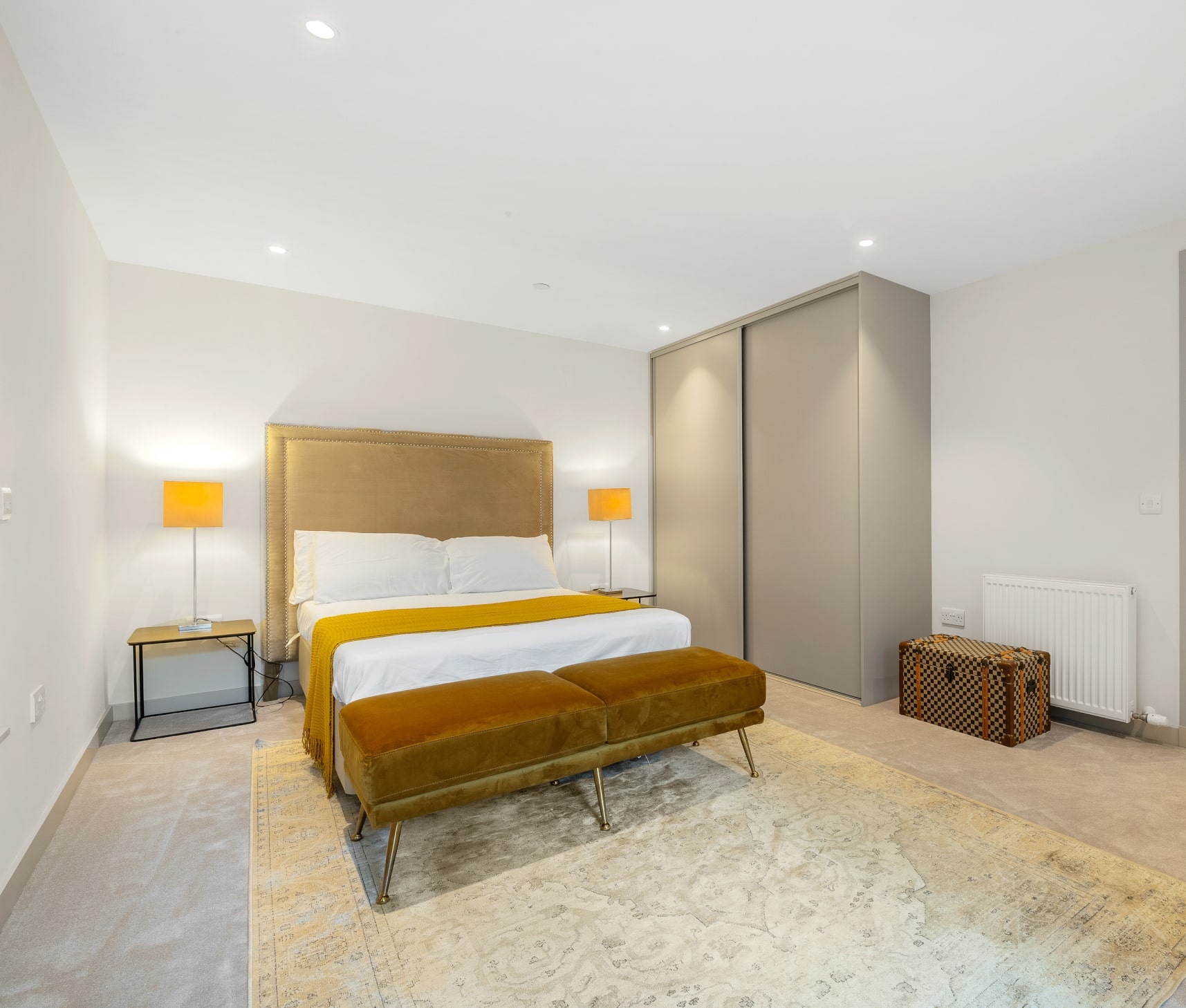 "This property is so close to the City and West End but when you close the doors it feels remote from the hustle."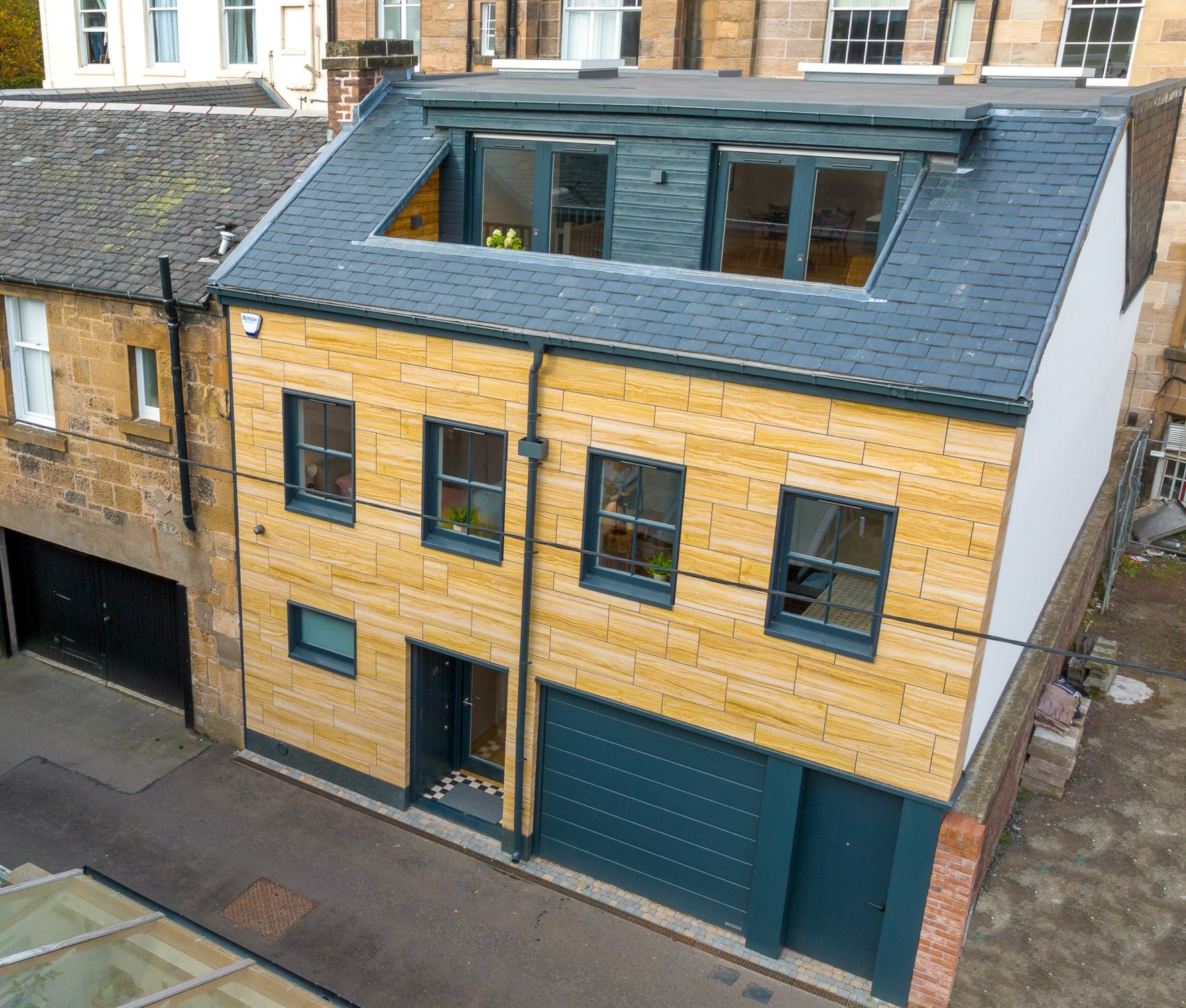 The exterior of the building fits into the fabric of the local community and, I think, adds to the area while also providing a blank canvas inside to create one's own space. I love that the developers have finished the house with some pops of colour and really gorgeous, high-quality finishes which will appeal to most and which do not need anything further done but it is a space to easily put your own identity into the decor.